A silky palak paneer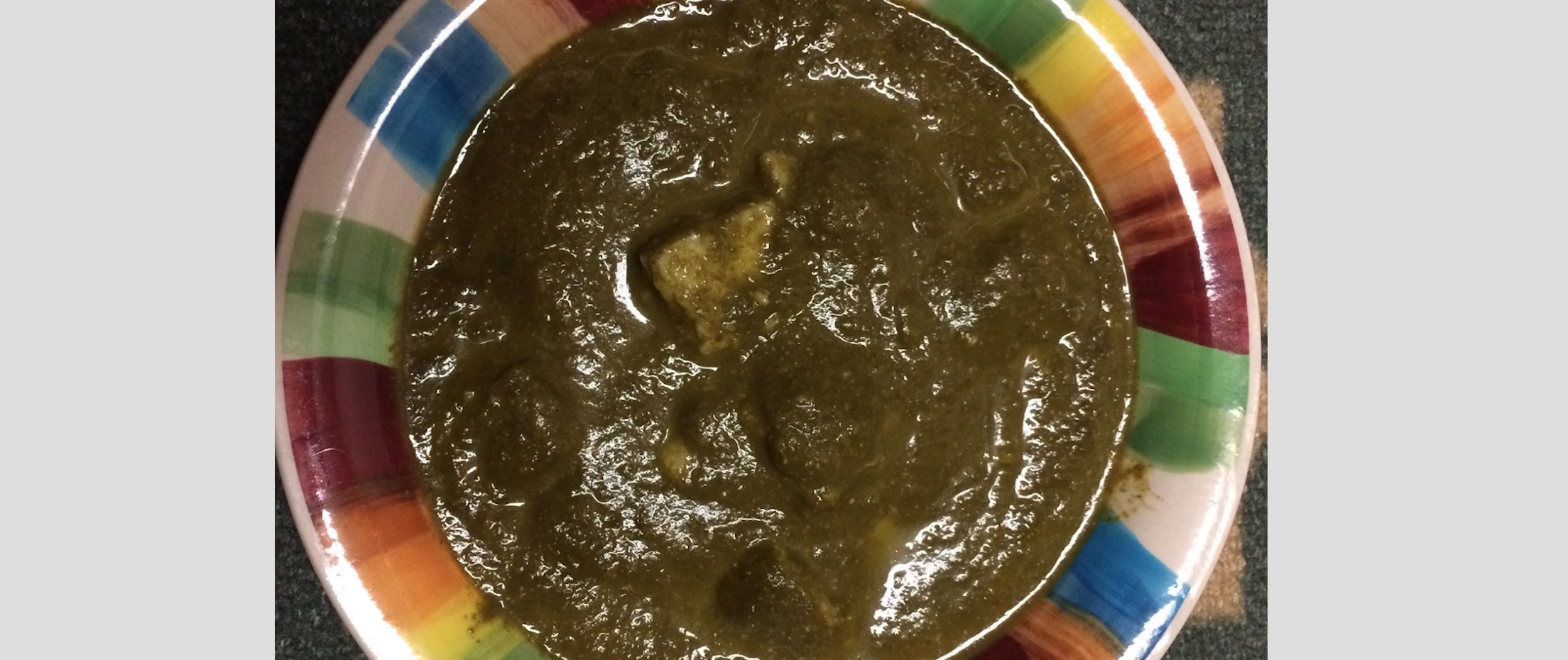 When I was a kid unlike rest of the people, Palak Paneer was my favorite dish. It translates as "paneer + spinach" in English. Every time I would go to the hotel, everyone would order some non-veg dish, but my heart would always to go the palak paneer.
This week I tried to play with it again after so many years. Last time I made palak paneer, I added extra salt and it messed the whole thing up. It was so much that it took me many years to get started on it again. Besides salt, the last recipe was also a disaster in terms of hard paneer pieces and how difficult it was to chew them.
Thanks to Cooking-shooking channel on youtube. This is where I got full recipe of palak paneer. It was quite clear and the chef explains the thing with so much clarity that even complicated things become easier to achieve.
The above-mentioned video is enough if you want to prepare high-quality palak paneer delicacy. Based on my experience and past failures I would like to give some advice though. Hope it helps,
Do not fry onions until they're burned. It can make the whole recipe look blackened or brown

Make sure the palak paneer paste is silky enough. If it's coarse or contains big pieces, make sure to pass it through a strainer just to get the silky gravy

Cut paneer in relatively smaller pieces. Having big pieces can also pose difficulty while eating. Smaller pieces can also get cooked quickly and become soft

Do not add salt. (Or normal quantities of salt) Spinach already contains a fair amount of salt. Additional salt can make gravy too salty to continue eating

If you're a fan of color, green color can also be added to give it an appearance of bright green. This is optional though

When you give boil to gravy along with spinach and spices, make sure to add a quarter cup of milk to it to give it a nice flavor
After saying all this, it would be unfair if I don't post the pictures of the final product.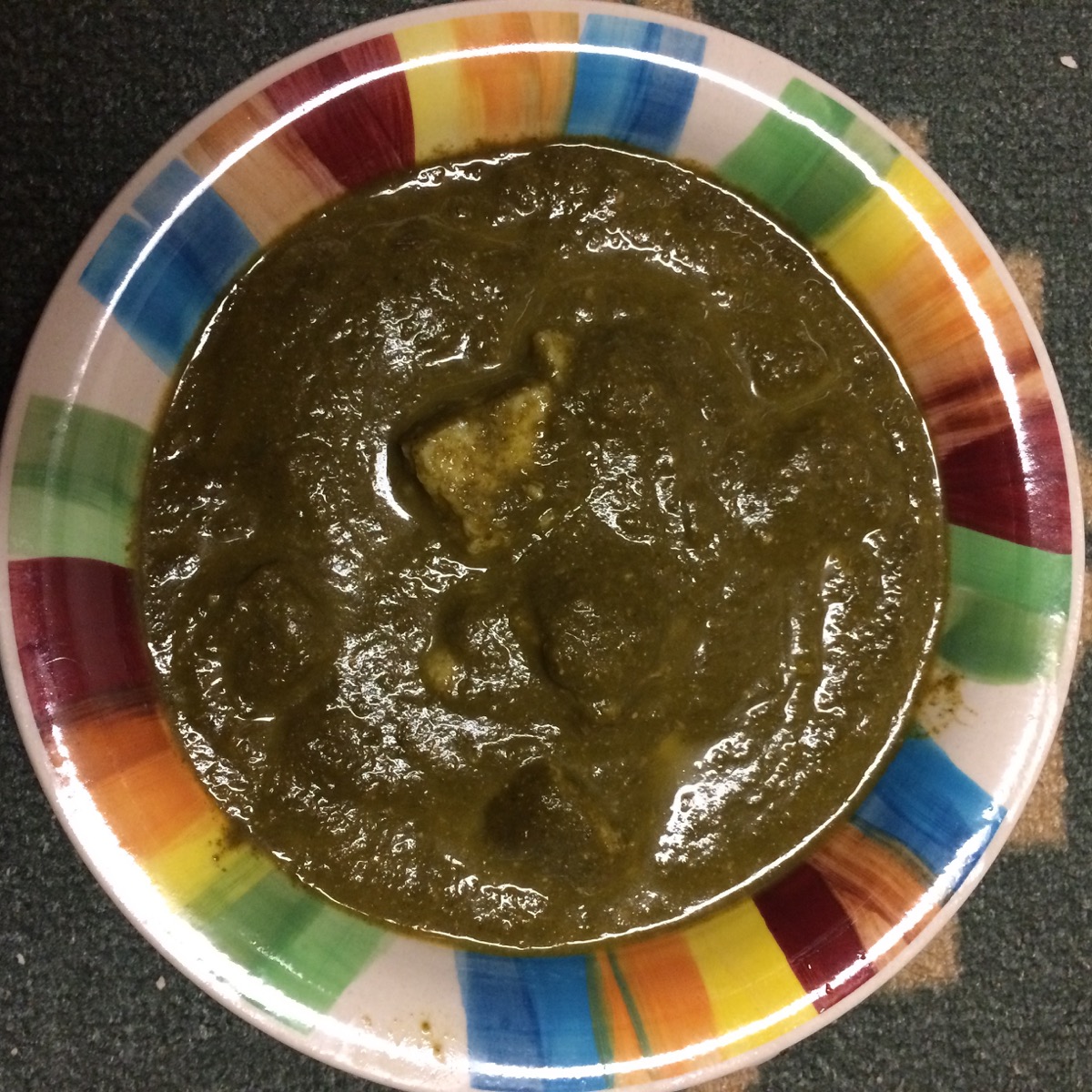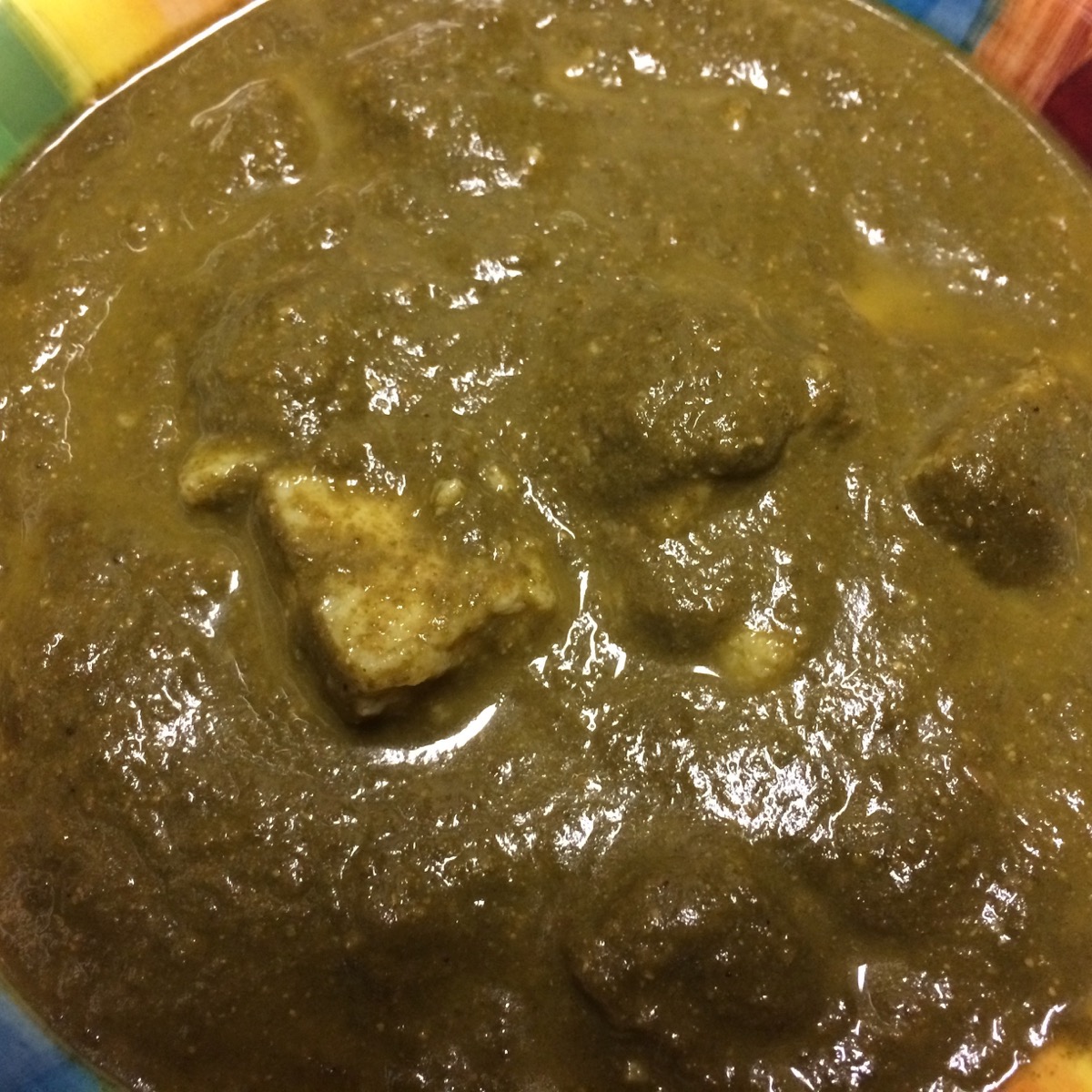 All in all, it took me an hour start to finish to complete palak paneer. It was a nice experience and I relished preparing food from scratch rather than using a custom-made ready to cook gravy to prepare such lovely food. As usual, my kitchen was in a mess after everything was done, but that's a pain worth enduring for an amazing product like this.
Hope you've enjoyed the post. If you haven't yet tried, I would strongly recommend to try this recipe out. It's documented, full of culture, and tasty. Being it full of spinach, it's healthy too. I am pretty sure Popeye would agree with me