Black Forest Cake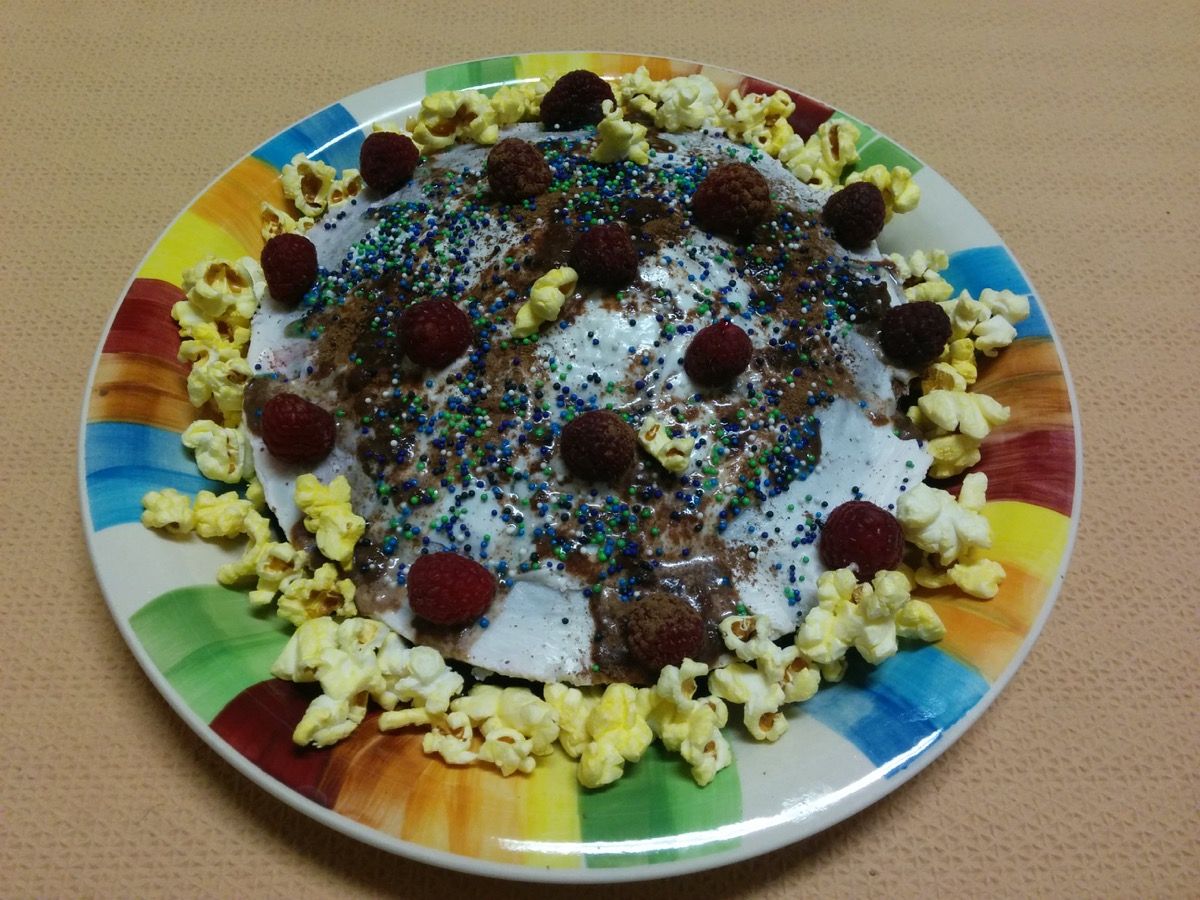 It was my plan for several days to make a picture perfect cake. Though I didn't quite managed to pull that off, I came very close on last Sunday. I never really made cake by myself before. Though I made Banana Pie as mentioned in one of last posts.
First off, thanks to YouTube recipe on how to make Black Forest cake. The video was quite clear and easy to follow. Preparation time is almost 30 minutes. It includes making cake batter with all purpose flour, sugar and cocoa etc. Make sure you follow ingredients proportions mentioned in the video. Mixing well these ingredients and making uniform and consistent cake batter will take significant amount of time among given 30 minutes of preparation time. Cooking time is around 30-45 Minutes at 350F over setting.
I brought Ghirardelli's Cocoa powder to add to cake mixture. All purpose flour was bought from Pillsbury. Added 3 eggs and since I had spare bananas, I mashed one of those and added to cake mixture. So sad that my friends left for their respective cities few hours before I started preparation. Unfortunately I could not make it until they were here due to time constraints.
Generally I am not a big fan of boasting,but the cake turned out to be REALLY AWESOME. Usually I am a big fan of cake from Fazoli. Chocolate Layer cake is really cool and delicious. Sad that they don't have its picture on their official website - I had to steal it from Pinterest. The only problem I found with my cake was it was not as soft as them or any other black forest cake I ever had.
I let the cake cool in fridge for an hour and then garnished it with white frosting cream. I didn't apply too thick of a frosting as cake was already enough sweet. I would do it next time, but unfortunately I didn't have enough chocolate flakes to stick around cake edge. Plus my pan was not big enough to make full fledged Black forest cake. I have already ordered two cake pans from Amazon. Plus there will be chocolate flakes, strawberry toppings and additional decorations to future perfect Black Forest cake.
Again, I really loved it. For additional taste, I added bunch of fried, salted cashew nuts. They always to it to the cake you usually get in the cake shops
I feel like I am still lacking in the cake design. (The whole secret of success and recognition is how much you usually show off. As long as cake is looking ordinary, people are not going to notice my hard work behind it. So key is do less work, but make it look like as if thousand people worked on it to get it done)
I will keep you updated until my next post. But in the meantime take a look at my so called Black Forest Cake
Black Forest Cake 1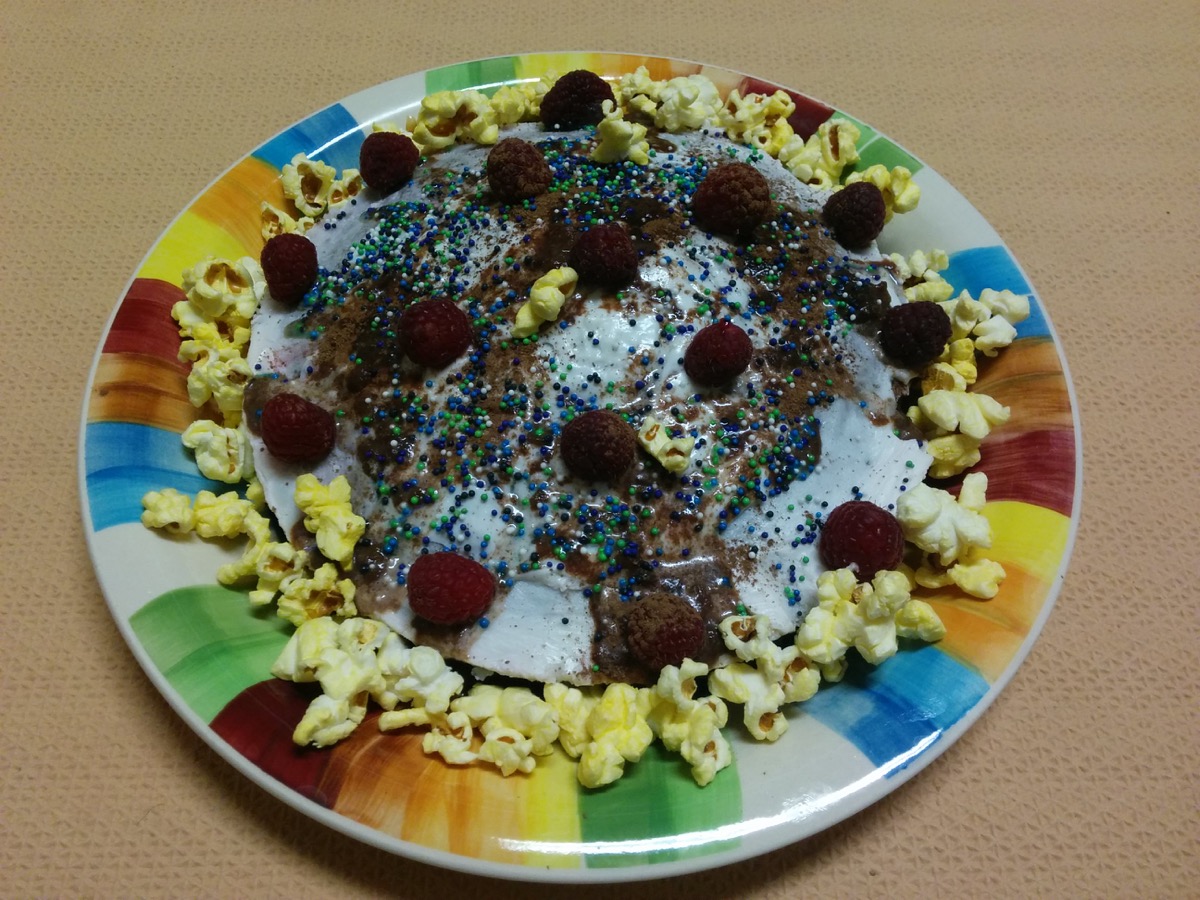 Black Forest Cake 2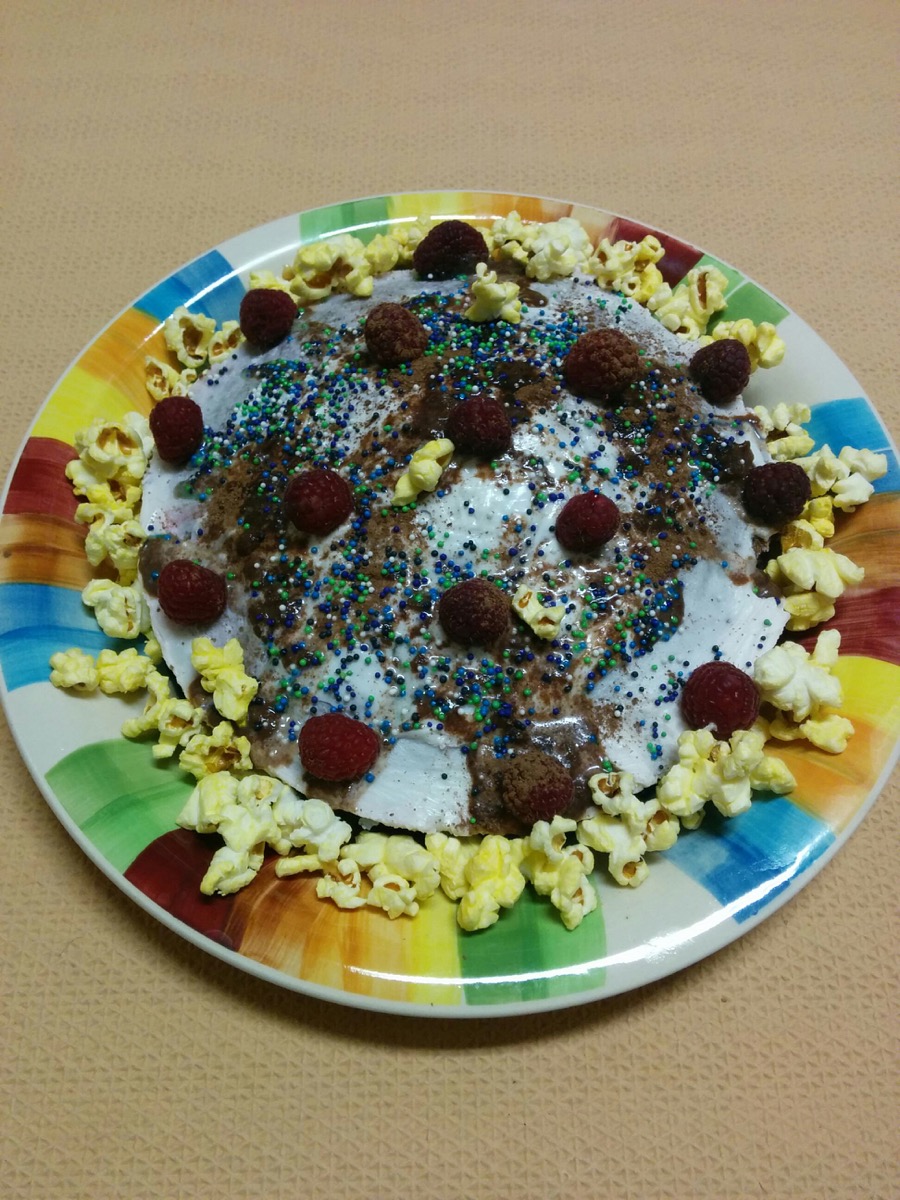 Next time I will make two separate layers as mentioned in the video. Add bunch of whip cream between layers. Add colorful dots over cake and decorate top with Cherry and strawberries
P.S - I am leaving for India next month. If you know me and if you want anything from USA and/or India, let me know. I will try my best to get it for you. I cannot guarantee of free stuff though. Whether or not I will charge money from you depends on the cost of item and how close you are to me