Dahi Wada - One more time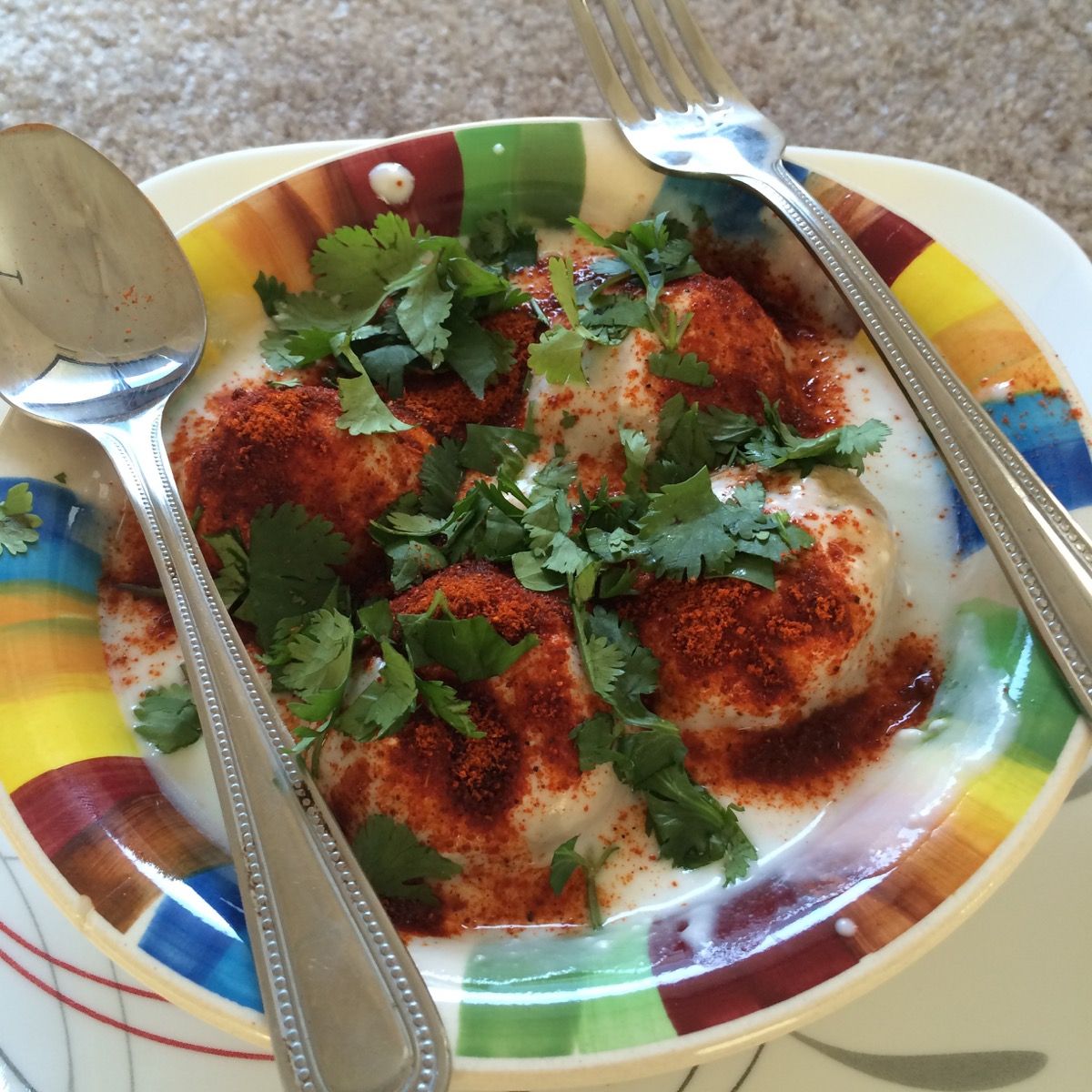 Am I running out of food choice? or inspiration to try new food items? Looks like yes. I see myself making a cycle of food items which I made 6 months earlier.
Anyways, making Dahi wada today was extremely impulse decision. I kept reading The hard thing about hard things until 7 o'clock. I had a goal to finish that book up by end of this weekend. Not to mention, I failed at it.
Suddenly I had an epiphany that it's been more than 36 hours since I made any food. Dahi wada seemed quick option. Only thing I was not sure was it I needed to ferment the wada batter for 24 hours or so before taking on it. Fortunately Sanjeev Kapoor's video on how to make Dahi Wada Helped me quite in this matter. It instructed that it is not necessary to keep batter to ferment. Once you mix udad dal with water, stir the batter with spoon or spatula to facilitate aeration which will help wada to have lots of air bubbles, soften, become fluffy and crispy at the end.
I am not going to bore you with details which are already in the video. But some tips I learned by making Dahi wadas twice.
When you make wada balls to fry, make sure to throughly dip palms of your both hands in the water. It's better if you use both hands to make balls

Don't add too much water. Add little water in the beginning and keep increasing it's quantity as needed. This will keep batter from becoming excessive liquid

Add cumin seeds, asafetida and chili in the batter. It will improve both taste and give an exciting aroma

Make sure to put oil on medium-high flame. This will help wadas to fry quickly. That being said, you need to pay close attention and keep flipping sides so as to avoid them from burning

As soon as you drop wada balls in the boiling oil, wait for 10 seconds and immediately flip them to other side. This will help them become round and let air pass through them. Failure to do so will make them hard and solid and will have appearance of flat base and pointed top
Adjust the oil in the pan so that wadas will completely immerse in the oil. It it has less oil and wadas are unable to completely float, it will flatten the base and won't facilitate any aeration causing it to lose fluffiness and crispy coating
And finally, here are some of the snaps of Dahi-Wada